Launched in 2010, Pinterest is a 'virtual' pin up board for photographs. Pinterest has a simple design. It is easy and intuitive to use. Users accepted Pinterest in hordes because the concept is refreshing. Pinterest is specially popular among the female audience. From a Bloggers point of view, an account on Pinterest is important to reach a wide audience.
Date of review : Mid 2016
What is Pinterest
Pinterest is your personal collection of pinup boards. To use Pinterest, a user has to login. If you dont want to use Email and Password for login, they provide Facebook login. Joining Pinterest is free and as on 2016, all services of Pinterest are free. Only time will tell whether the services remain free or business priorities take over. After joining Pinterest, you can start with your first board and populate it with pins.
Difference between a board and a pin
A board is similar to a notice board or a pinup board where you can place pictures or printouts or any printed matter. Boards display information for a finite duration. As a Pinterest user, your virtual board can have permanent material or you may refresh it to server fresh content to your followers.
A pin is the material which you place on a board. In case of Pinterest, it is a photograph, an info graphic or a video clip. So in short, number of pins can be placed on a board. A Pinterest user can have any number of boards.
Adding a pin to a board
Pinterest allows a user to upload an image to a board or to pick up an image from a webpage by entering a URL. Once you enter the URL and click next, Pinterest displays all images from that webpage and allows you to pick the image to pin up.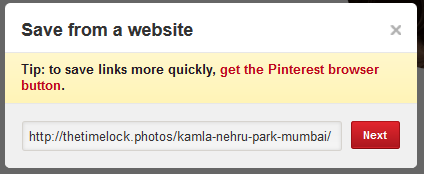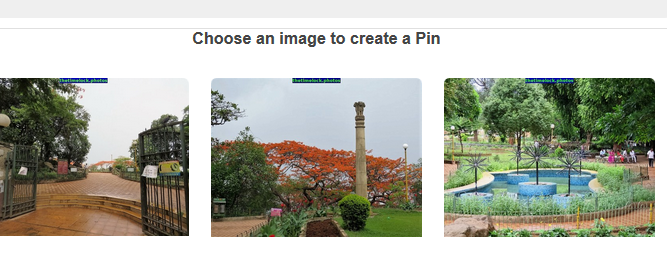 This feature is specially useful to photo bloggers who can first publish a post of images or gallery and then use Save from Website button to add all or selected images to the board.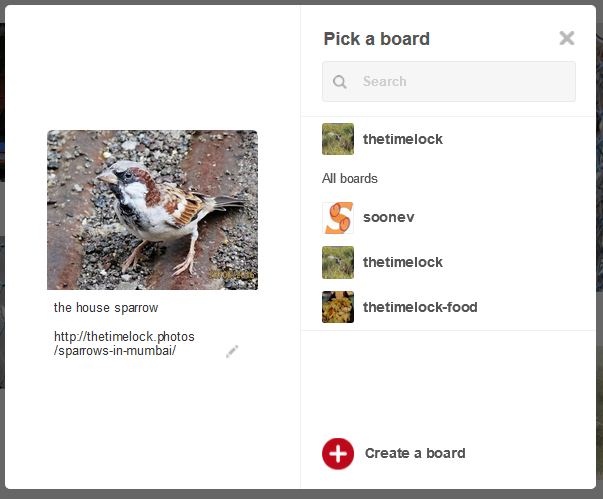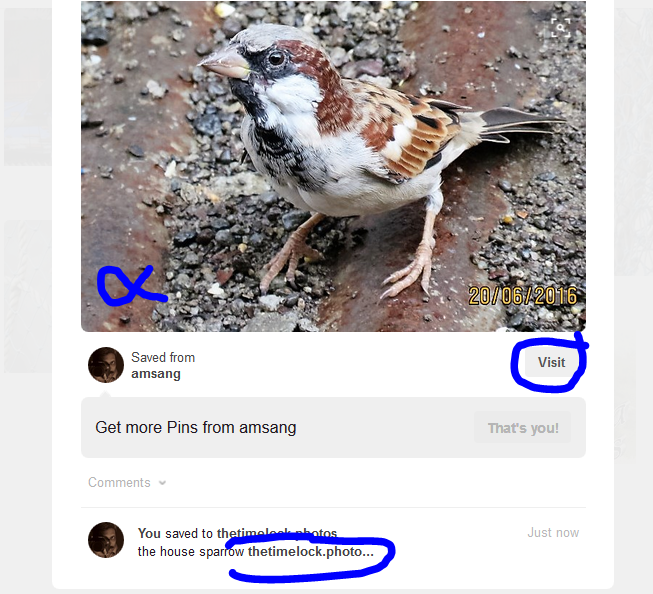 There are three clickable area as highlighted above.
First the entire image links to the web page or blog post from where it was picked up by Pinterest using the 'Save from a website' option.
Second is the Visit button which links to the web page again from where the image was picked up from.
Third is the description which was entered for the pin, and now has published in a clickable link.
Pinterest however advocates the use of the browser button for the best experience. This button is available for major browsers and adds the image in a similar manner.
Pinterest Setting and Profile
Settings and Profile is the editable part of Pinterest. Settings is the all encompassing place to control the following options.
Business Account Basic. Contains info like email address, contact name and the all important Delete Account button.
Profile. Here user can have a username, business name, profile photo and link to your website.
Notifications. To keep you updated with happening on your boards.
Home Feed. To show recommended boards.
Social Networks. Used to link up with social network. Bloggers be careful of not to overdo it.
Apps. To manage any linked apps.
Bloggers should take care to linkup their blog.
Pinterest Analytics
Analytics feature is free at this time. It gives you minute details on how many hits a user had on a particular board and the details of the visit. Analytics are in detail and hence useful to a blogger to track pins.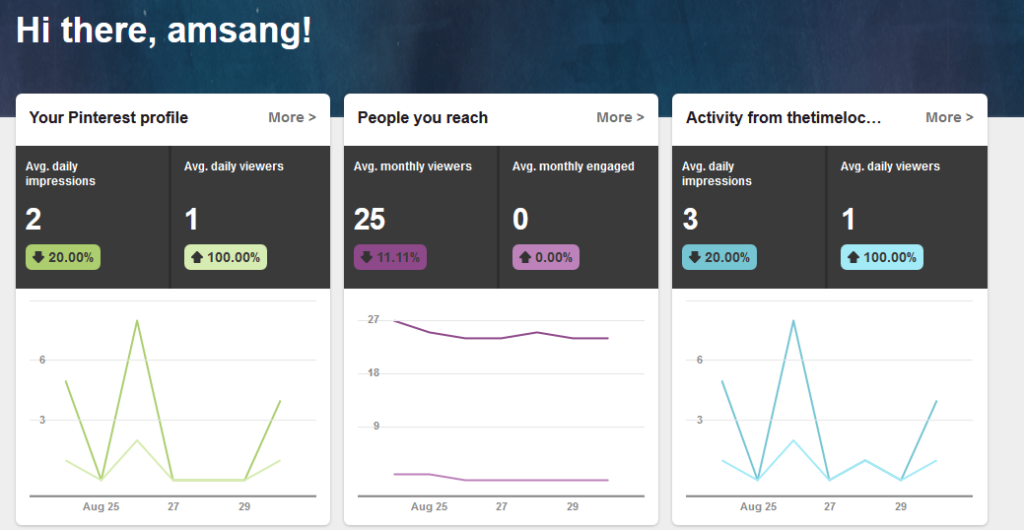 Widgets
Developers section provides tools to prepare widgets for your website. Save Button, Follow Button, Pin, Board or Profile can be created to display on your blog/website.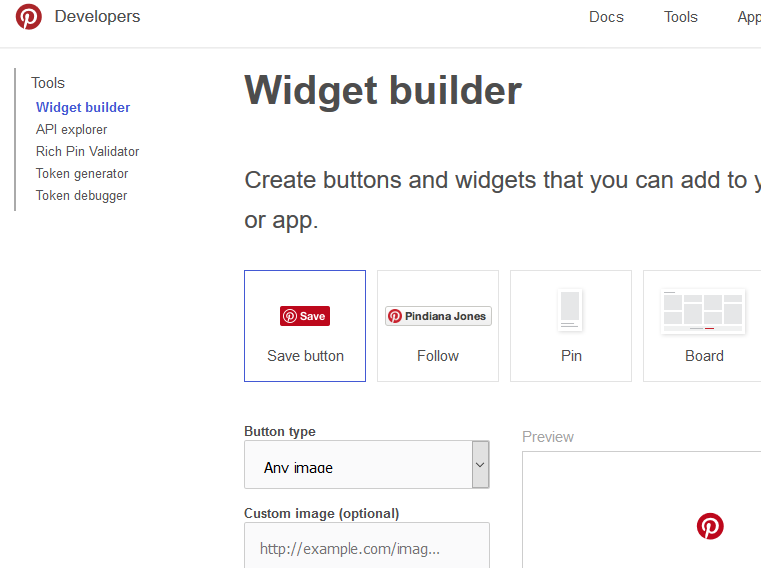 Pinterest is a World Catalogue rather than a Social Network website. All similar web applications are marching towards a social network design. Pinterest has decided to stand apart by showing off their USP, a Pin Up.
Save