Earlier we had seen how to start a blog on Blogger by Google.
In this article we see how to start a blog on WordPress.com. Now before we proceed, it is essential to note that WordPress as a blogging platform provides two services. One is WordPress.com where you only need to choose the correct setting and you have a ready made blogging platform including the hosting. It is a very good package for someone who wants to take out the technical intricacies of blogging. The other service is from WordPress.org which lets you download a copy of WordPress software which can be customized but requires all necessary setting and customization done at your end.
Four steps to start a blog on WordPress.com
STEP 1
On WordPress.com click on New Site. Then choose your correct category and sub category.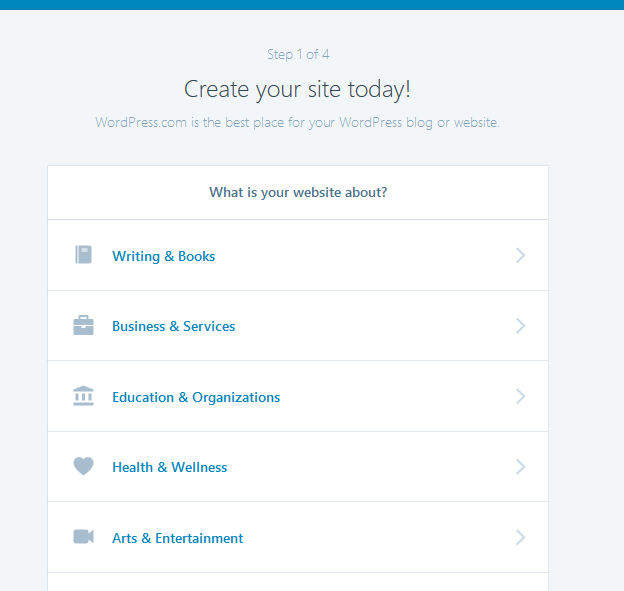 STEP 2
Next is to select a theme for the site. This can be changed later.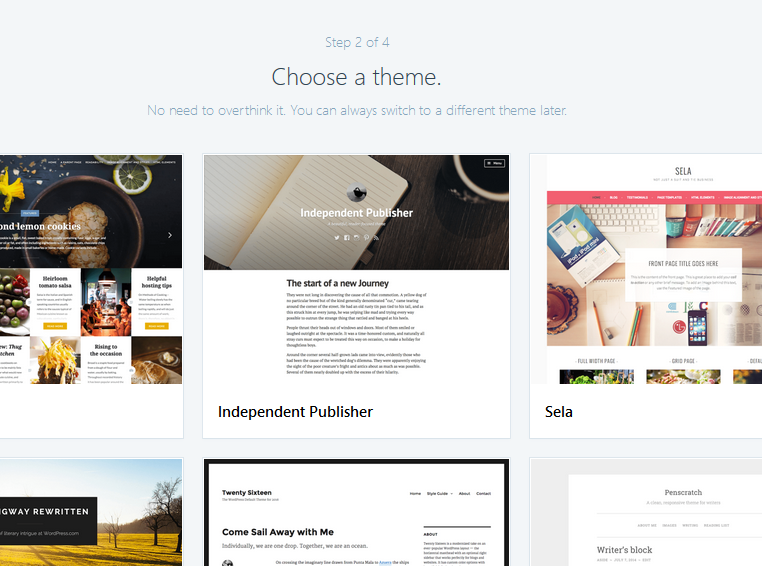 STEP 3
Next is to choose a domain. The free option is to choose a sub domain if it is available. You get the free option which looks like
https://startblogwritingblog.wordpress.com
Which is a subdomain
where startblogwritingblog is the sub domain where you can place the name of your choice.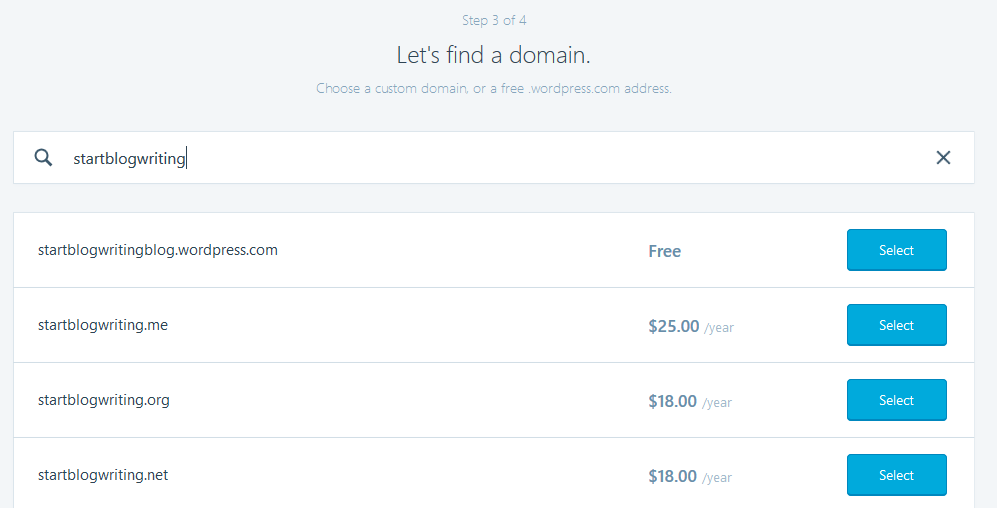 Other domain names are available for a price.
STEP 4
Last step is Choosing the right plan. Basic plan is free and allows you to blog, while the advance plans offer you much more options including a custom domain and running ads on your WordPress blog. It also provides support options.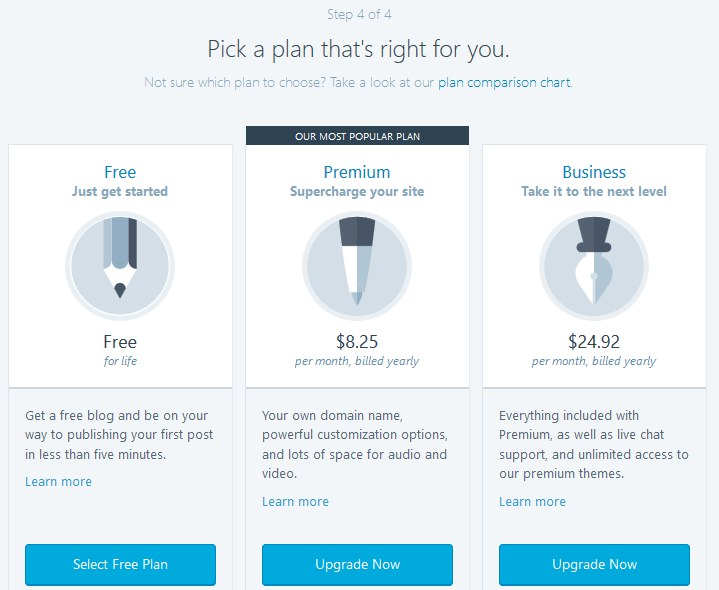 Once the steps have been completed, the domain is setup and you get your brand new WordPress.com website.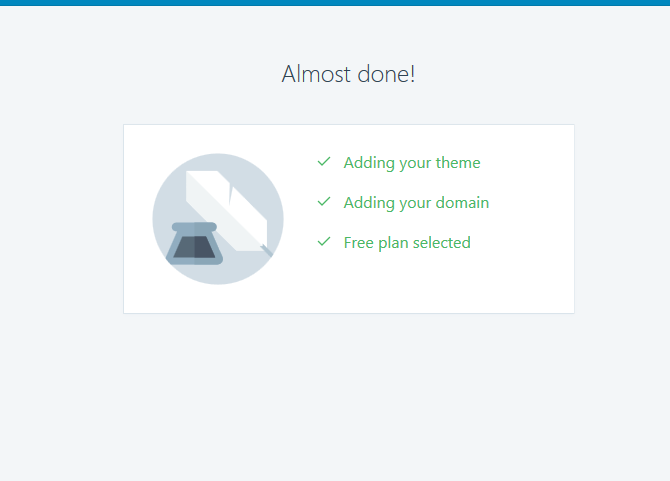 Once finished, you can do the customization to change the look and feel of the website to suit your requirements.