There are several ways to remember a self hosted WordPress site password. That includes writing down the password on a piece of paper or a diary. But for each way to remember, there is also a way to mess up. The author recently experienced this because of a recent password change on another website. So here is a summary of lost password retrieval options available on a self hosted WordPress site.
Browser password saving
This is the most common and straightforward way to say a password. The moment your web browser detects a login, it will offer to save the username and password. Google even goes a step further and saves your chrome passwords on the cloud. This facility is also available on all major browsers, but Google and Chrome does it in style! Retrieving a password is even easier and is just a few clicks away. Saving options of the browser can be customized.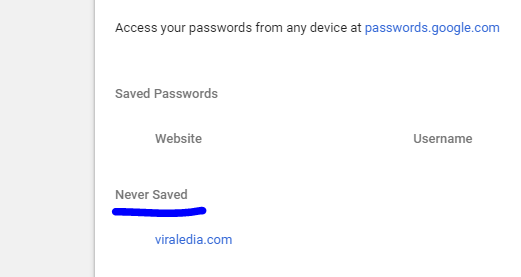 And what better way to start you day when you come to know that Chrome browser has not saved your login details. Or you did not click the save button. In such a scenario, retrieving the password from the cloud is also not possible.
Recover your lost password through email
WordPress has a very robust system of password recovery.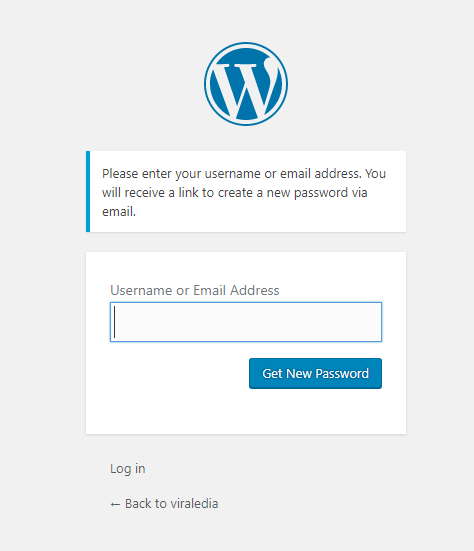 After keying in the username or Email Address, your password reset link will be sent to your Email Address. This process is pretty smooth. But it is worthwhile to check if the mail options are working. Otherwise you will end up with nothing in the inbox. Check the spam folder too.
But in case of this author, the reset link never arrived.
If your WordPress installation is powered through Jetpack plugin, you can still login through WordPress and then scroll down to View Admin. But that is still a hyperlink. So again no luck if you have not saved the password.
Login WordPress Admin account from Cpanel
With this one, almost all password reset options are expired. At this point there is nothing much to do, except take a backup and delete the site. After that one can do a fresh install and restore the backup. To do all this, you will need access to your hosting account. But then there is a final twist to retrieving your lost password or rather making a new one.
Once you login to your Cpanel, go to Softaculous. Click on the icon to list all the installations.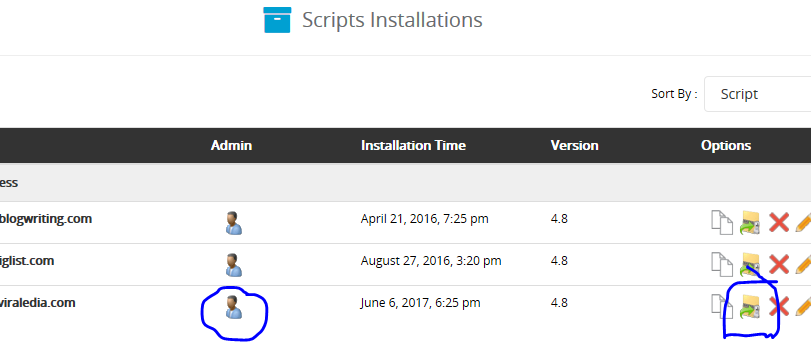 WordPress bloggers would be familiar with the icons on the right which are used to clone, backup and delete an installation. Backup also allows you to download the entire installation in a tar package. But if you click on the Admin icon which is located within the blue circle, it will straightway take you to your website, logged in as Admin. This means the admin password is stored at the time of installation. Once you are in, then you can create another password in your profile.