Instagram is a photo messaging and photo sharing app. It can only be used on a camera enabled smart phone or tablet. A desktop app is also available with limited features. Instagram is a blend of social networking and photo sharing. It allows people to showcase their content as well as connect with people with similar interests. The popularity of Instagram has grown immensely in recent times. Lets check out what is Instagram and how bloggers use Instagram.
What is Instagram
Instagram is primarily a smart phone app. It has been designed to be used only on a smart phone. Photos can either be clicked though the phone camera or can be selected from the gallery. The front camera is the primary instrument of choice for selfies which are quite popular on Instagram.
Copyright and privacy concerns have been given the highest importance and hence you cannot download images from Instagram, not even your own images.
How to use Instagram
Primarily two steps involved over here
Uploading of images
Following friends or people with similar interests
Instagram has Five primary buttons at the bottom to help you navigate through the app.
Home button where the images and videos of people you follow appear as they keep posting.
Search button to find everything from People, Tags and Places. It also displays search history.
Camera button. This one is aptly placed in the center for easier access. It allows you to click photos, videos or choose from the gallery.
Like button shows you history of likes of your followers and you.
Profile button where you can see images uploaded by you as a gallery and also profile settings.
The design is clutter free and easy to use. When you see images or clips posted by the people whom you follow you can either like them or comment on them. The like button is in the shape of a heart and once you click on it the heart shape turns red. You can also send a direct message to your follower or friend. You can also selectively turn on notifications for specific people.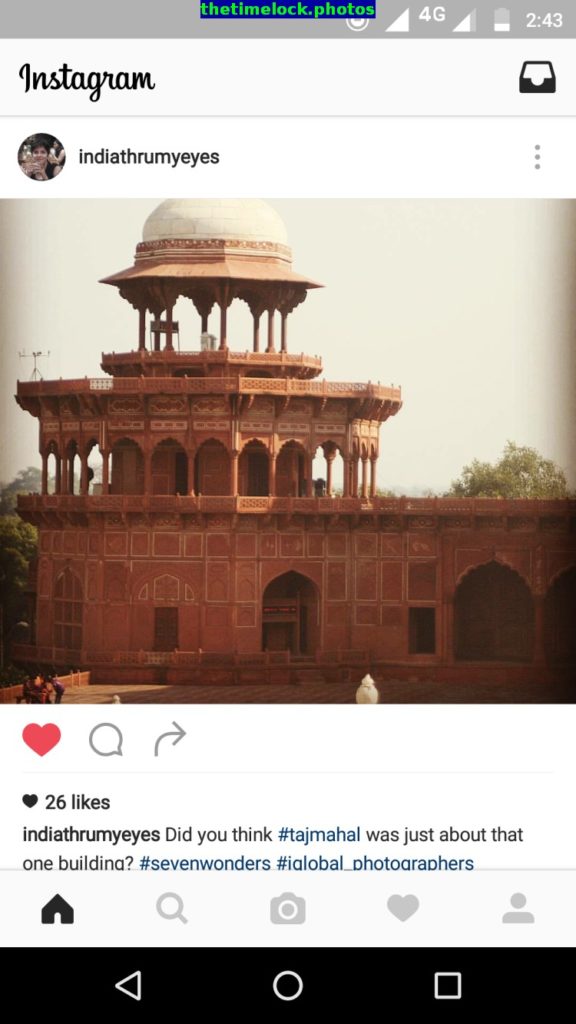 How can bloggers use Instagram
In case of Bloggers it is all about connecting and links. Both are dealt with in a subtle manner in Instagram. Check out the following options available to Bloggers
In the profile, Instagram allows a link to your website. The link is clickable and opens the website in the mobile browser of the user.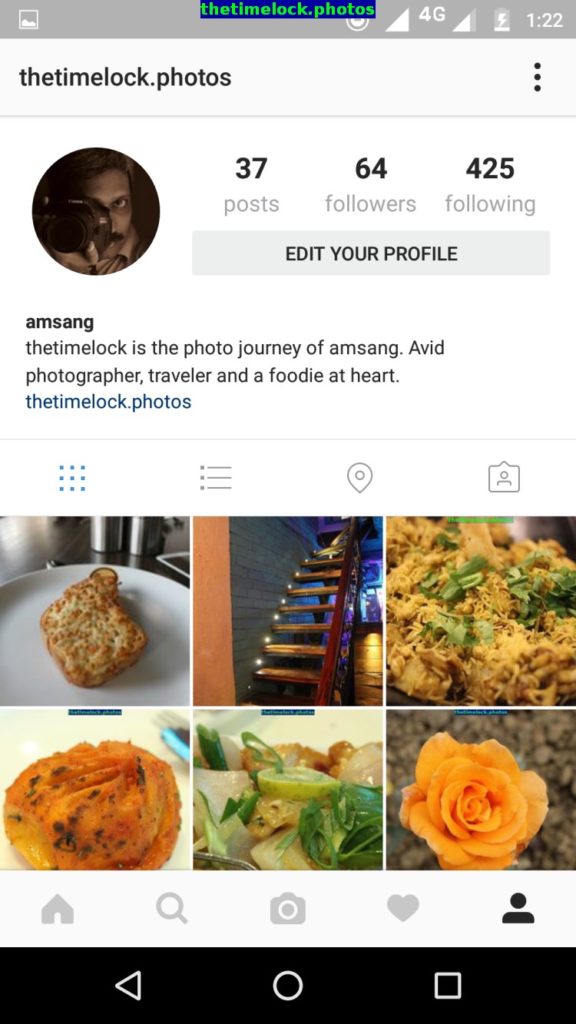 It also allows you to display your user name and a brief about yourself and your profile picture. All this can give instant recognition to a Blogger. You can connect with social media accounts like Twitter and Facebook and your photos or clips are posted there too. You need to link your accounts and give necessary permissions first.
First you choose a photo from the gallery, next key in the key information like location, description and tag people and you can also choose which social account it can be posted as an Instagram upload.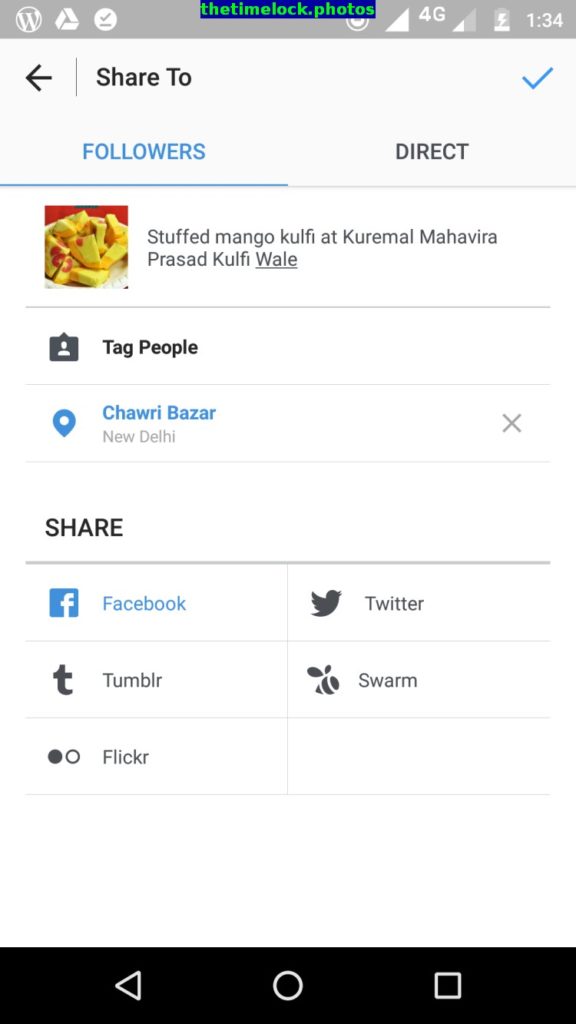 After the image is uploaded, it is visible in your feed and also to the social account where it was linked.
# and @ on Instagram
@ tag is for people and # tag is for posts, to put it simply. In case of hash tag or # tag, Instagram will allot a page to the tag so that all the posts which mention that tag will come on the same page. Tags are another powerful weapon in the arsenal when bloggers use Instagram.
In case of the above image, I have inserted the hash tag thetimelock. It can be inserted in the image info or comment. Here is how the results are visible in Instagram.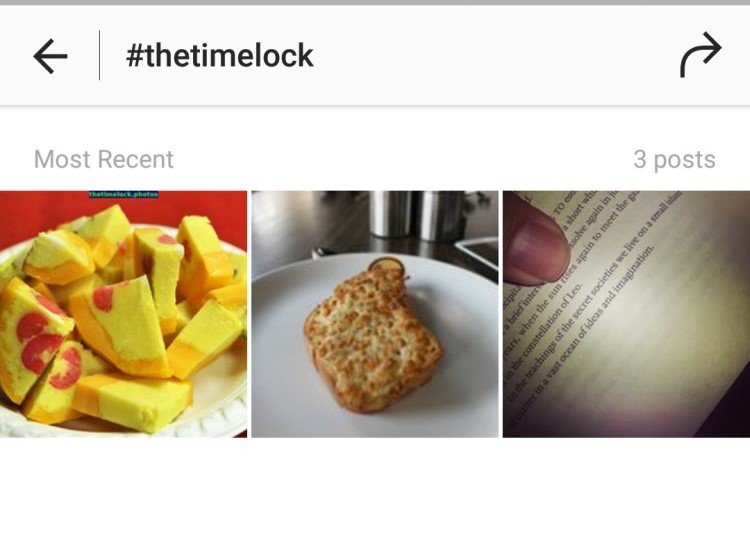 To understand hash tag in detail here is a FAQ from the official Instagram help.
https://help.instagram.com/351460621611097
The @ tag is linked with people using Instagram. So when you use @ and start typing in the name of a person, it will be visible in the search results. Same like # tag you can use the @ tag in a comment or in the image info.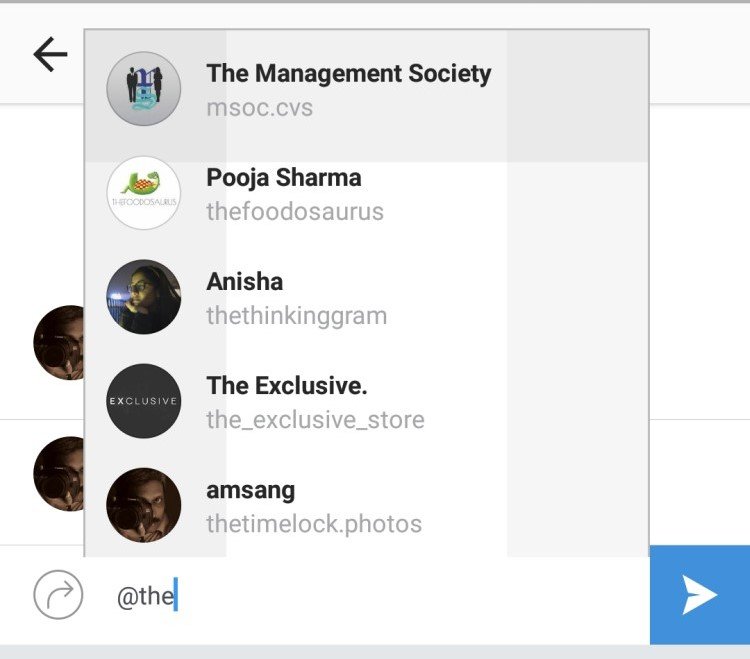 Conclusion and Summing Up
Many bloggers use Instagram to showcase their post. A blogger can use Instagram to connect with people and with its clutter free design, it is sure to attract more attention to your picture.