YouTube Channel Art is a prominent banner which dominates your YouTube Channel page. YouTube has a nifty feature of allowing social links on your channel art. This feature is otherwise hidden. But this particular facility is very nice for bloggers. It is also a good way to show your social links to visitors. In this article we shall see the method to enable this feature and add links.
For the purpose of this article we shall use the following YouTube channel.
https://www.youtube.com/channel/UCBJ4jv2Yyk8vpvC1rxa4XcA
This channel contains videos by amsang, author and admin of The Time Lock and Soonev
Default settings for YouTube Channel Art
A channel art with default settings looks something like this.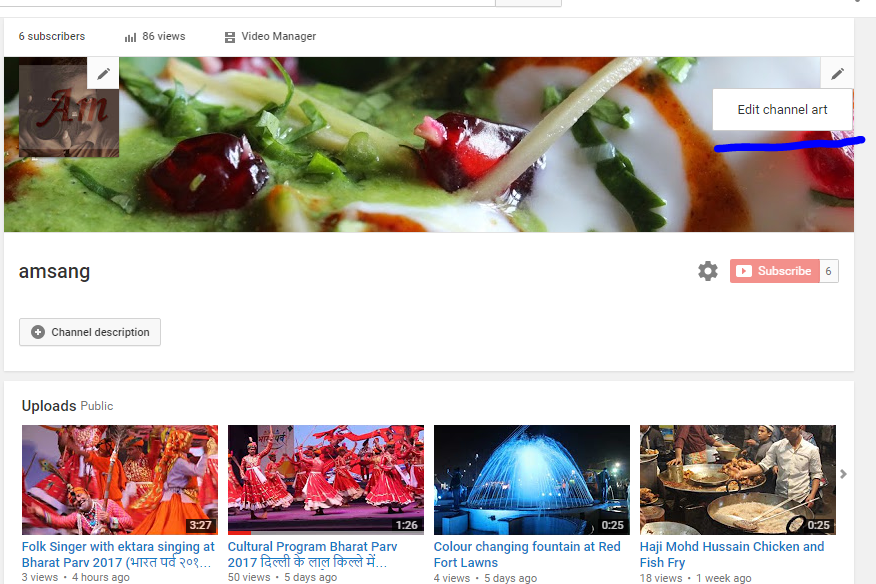 To enable the links settings, click the the wheel icon next to the subscribe red button. This will open Channel Settings.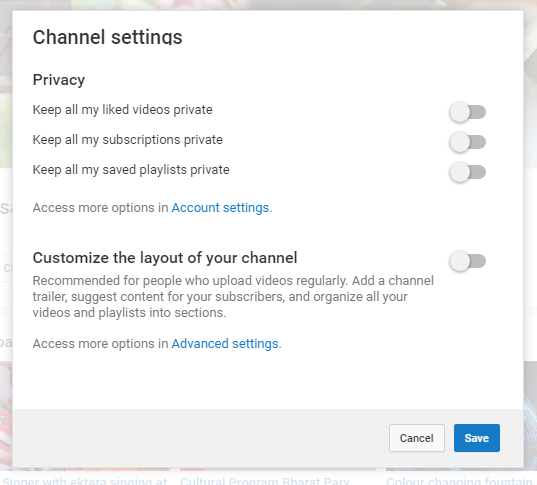 Enable the 'Customize the layout of your channel' option. This will unlock many features.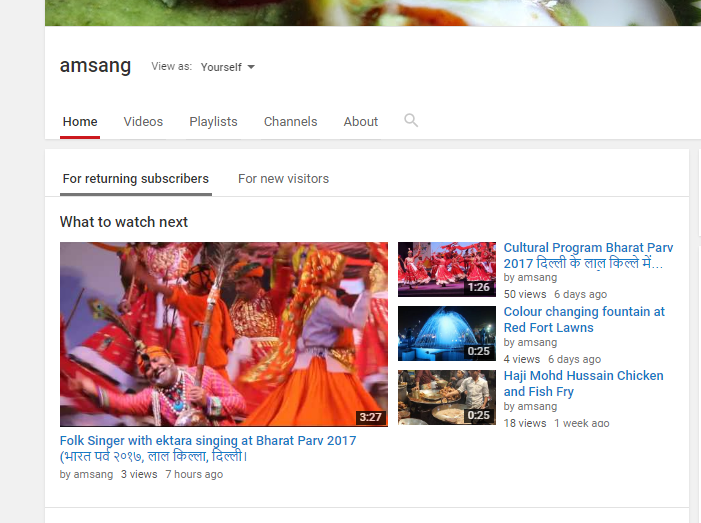 Some features which are unlocked are
Customized sections for new and returning subscribers
Adding Email for business inquiries
Upto five links on channel art
Go to About tab and click on Links button.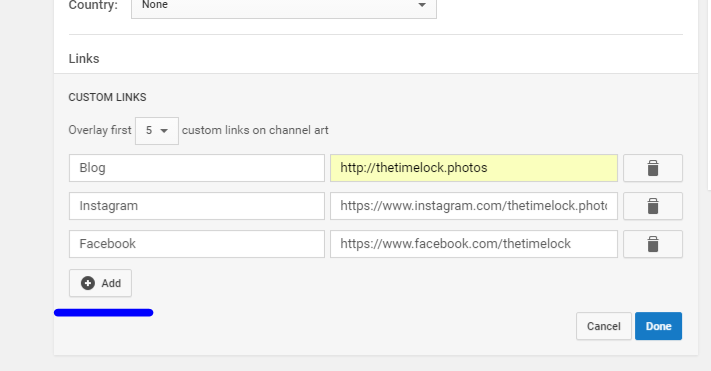 Click on the Add button to add links. The first box will be the label which will show up as tool tip. The links will be inserted in the next box. After the links are inserted, click Done.

This is how the links will be visible after saved.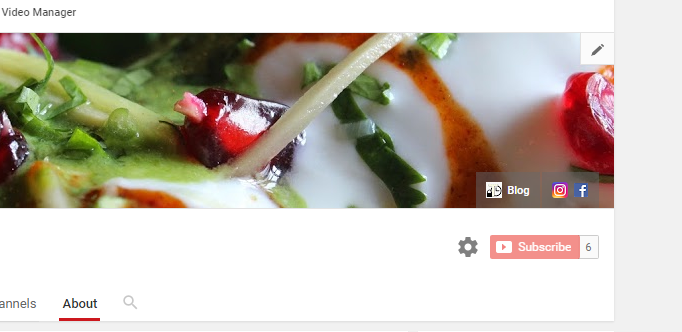 Clicking on the link opens the web page in a new window. The link settings can also be accessed by clicking on top right pen icon which opens the settings. This feature of YouTube is strongly recommended. It enables highlighting your social links right on a prominent location. The icons are nice and bright. Plus that one blog link which has been put allows any number of text to be inserted. This also becomes a nice call to action button.